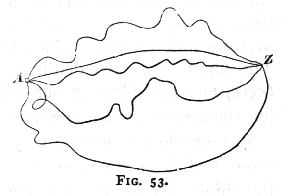 Week 31. I am 31. About a third through my life if all goes well, and about a third through my book too. Seems a good time to pause and take stock.
...which is a wanky way of saying I didn't do much this week. Social engagements took priority for a change (what with a full-time job, a podcast, writing in my spare time, and trying to write a draft of a novel in a year, these are usually the first to go). Plus after hitting 40,000 words last week, I thought I deserved a break.
Once again what I'm reading is influencing my thoughts on how my book will develop. Moon Tiger is a dream-like book, narrated in first-person and third-person, and across time, as the protagonist reminisces on her death bed. The end is evident from the beginning, and when it comes, it's poignant, imbued with everything that has gone before it.
Perhaps it's because of this, but the novel's structure is associative, jumping from memory to memory, and never producing what one might call a "story". The main character is anxious not to - story is what a distant viewpoint produces, one that can see a beginning and end, cause and effect. It's history. Personal experience is more piecemeal than that: it is glimpsed, uninterpreted, not reducible to a sequence of events.
It reminded me of Woolf's more extreme experiments with narrative structure, and made me rethink how I'm approaching "story".
I'd love to know what Virginia would make of Robert McKee. Writers of those tomes dedicated to the writing of screenplays and new forms of expression tend to be men, and I sometimes wonder what a woman's theory of "story" would be.
That's a generalisation, I know, but also a case in point. We think by forming patterns in our experience, seeking where things are similar rather than where they contradict each other. It's how we form prejudices, but it's also how we progress from thought to thought, assumption to assumption, and make creative leaps and progressive bounds without flailing about in the morass of unexamined experience. It's how Adam Curtis formed a career. To create a story gives necessary form to how we see the world, but it's also a step away from how things really are.
Perhaps a more truthful account is to avoid story?
That way The Waves lies.
Sometimes writing this book feels like a process of telling a story and simultaneously stripping it away, revealing its bones and the poor mechanisms beneath, and pointing at something bigger and inexpressible, that we all understand but experience separately. I've read loads of books that use language like this, and loved it, hugged them to me and savoured it, but how on earth do you go about writing one?
Nick Hornby puts it best when describing the feeling he gets when he hears a particularly transporting harmony in 'One Man Guy' by Rufus Wainwright: "As a writer, I don't normally have much patience for the ineffable - I ought to think that everything's effing effable, otherwise what's the point?" (Nick Hornby, 31 Songs, p.33).
Sure enough, he goes on to include Bob Dylan's 'Can You Please Crawl Out Your Window?' in his list of 31 pop songs that mean the most to him (there's that 31 again - what does all this mean?), noting nothing but the song title, and nine Dylan album covers. That's it. Everything he has to say about that song goes unspoken.
How all this helps me get to the next bit, I've no idea. I've got stuck in a chronological march, which makes me worry about how my characters are going to get to the next bit. In the last scene I wrote, I even worried how one would get to another bit of the pavement, meet some other people, and initiate a whole sequence of events. Something would have to compel her to cross those few paving slabs. What was her motivation, hmm? Her objective?
Sounds stupid I know, but it's hard to see the wood for the trees when you're deep in a situation sometimes. I feel I have to explain my character's every move, her every step.
I had a similar problem when I used to do stand-up: I had to write convincing and funny links between every joke. Took me a long time to realise this actually isn't necessary, that what's good about a routine isn't the consistency of its narrative arc, or its believability even, but whether it's funny or not. The audience doesn't care if you didn't link from that bit about lemons to your thoughts on nuclear armament very well. They care if it's funny, if you're funny, or, more accurately, if you can convince them you are.
What's the equivalent for novels? They're not trying to be funny (though many are). They don't have to have a message (though some do). They need to absorb you, to convince you not of their reality in relation to the rest of the world but their believeability in their own. "The feelings of relation are everything", said William James in his 1892 paper defining the 'stream of consciousness', "and the terms related almost naught."
Events needn't be accurate, but credible. What characters do should be in line with what they are. How they express themselves is what they are.
That's a very convoluted way of saying "show don't tell", but the ubiquity of that phrase means sometimes you forget or miss it. I forgot it for a while. Moon Tiger has reminded me of it, and given me some ideas for how I might play around with the structure and narrative of my book, avoid those extended flashbacks that seem so hackneyed and rely on a never-ending "and then and then and then".
The process so far has been tell it, then remove most of it. You've got to hold your nose and plough on, not be too fussy about the first draft. You've got to start somewhere.
No words this week. I lifted my head up and took a look at the forest instead. (By which I mean I got drunk on a boat.)
Word count this week: 0 Total word count: 57,941 First draft: 40,147